March 19, 1944 Vesuvius erupts. Smoke, steam, dust and ashes spewed out profusely. Several miles down wind dust settled in such quantity that roofs caved in from the weight and pastured livestock were unable to find food.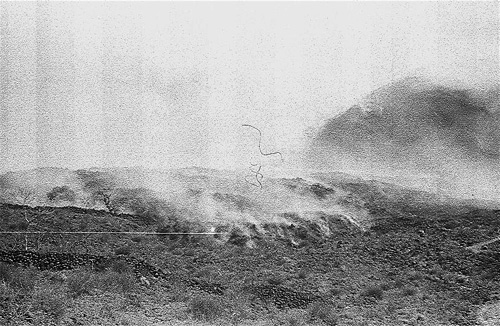 It rolls on inexorably cutting off roads and all in its way.
Down slope, lava considerably cooled, continues to flow.
Moving further down slope.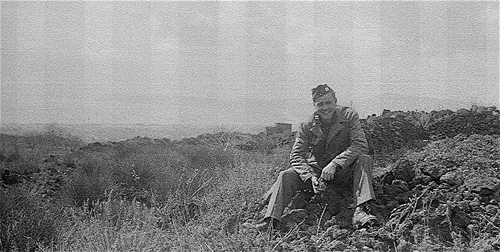 Rest stop, smoke in background.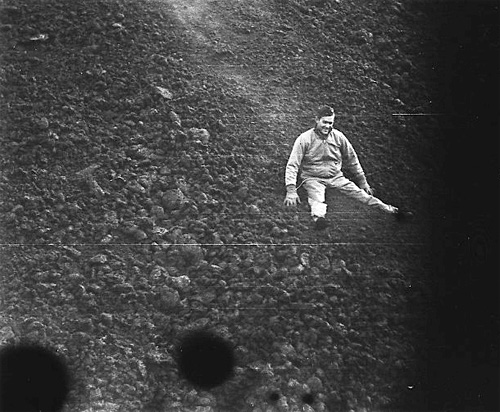 Time for some fun.
Soon the road will be overflowed.
The outer surface of the flow being quite cool and solidified
makes a noise like clinkers rubbing together as it rolls along.
Shortly after the eruption, lava reached our area threatening to cut off our street and we were forced to move.
Previously cooled lava in foreground.