Desert could get mighty cold.
Cold windy weather.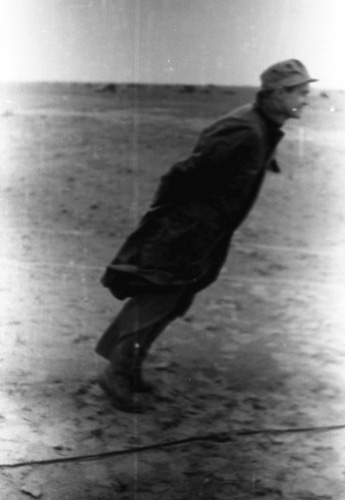 An obviously posed picture, yet illustrates how strong the desert winds could get. Note telephone wire laying on ground in foreground. During bad dust storms when visibility was zero, these wires would frequently lead to safety.
The engineering crew put together this air compressor.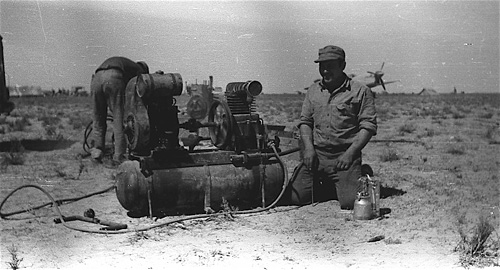 Pete Vizcaino.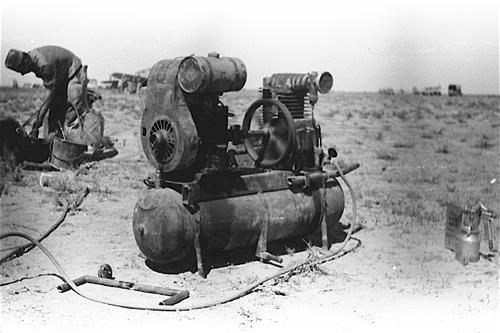 The unit.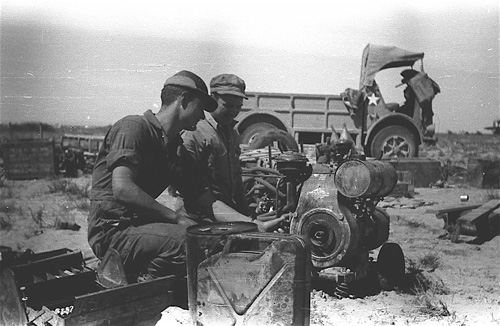 Sgt. Symmank, leading light of the engineering crew and Pete Vizcaino. Note toolbox in lower left. Each crew chief had one of these, which was his only source of tools except for what could be provided by the engineering crew. Jerry can in the center foreground is a true German Jerry can. Note closure device on the spout.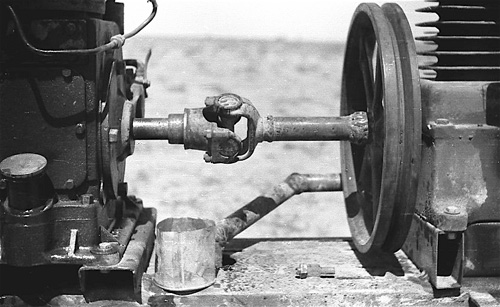 Universal joint by Vizcaino.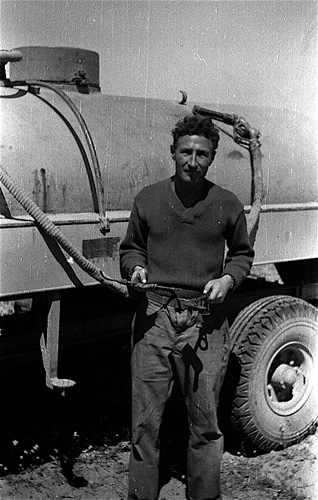 Sgt. Howard Kern, squadron welder, at Soltane.
Some of Kern's work.