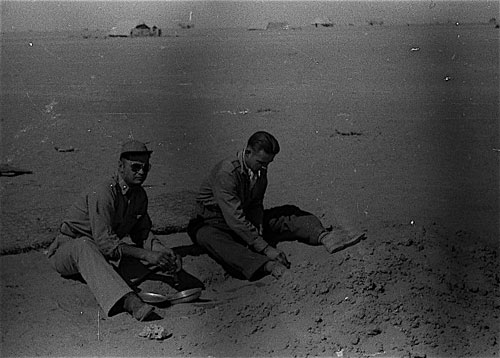 Eddie and Bill cleaning their mess kits in the sand at Ben al lid.
Washing in the morning was a hard job. Here I am cleaning up in a British Officer's washbasin.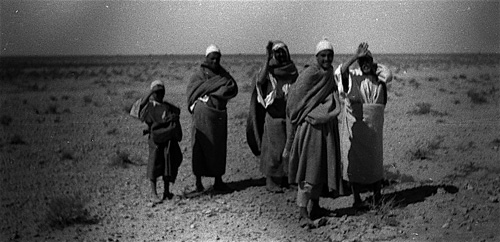 In the middle of the desert, locals could appear seemingly out of thin air.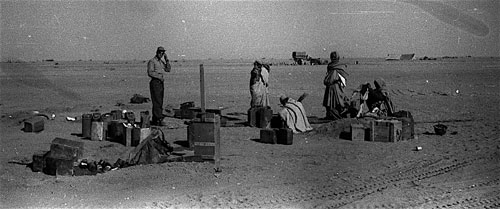 At moving time they showed up to scavenge anything left behind, as if they had been notified.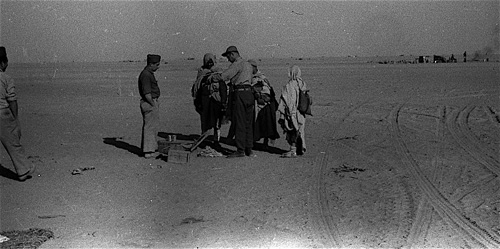 One had to be careful lest they carried off good serviceable items.
In addition to scavenging, these locals have eggs to sell.
Eggs were a rarity and much in demand. Usually they would part with them only in exchange for tea.
Tea was in short supply and occasionally we would try and trade dried tea leaves, but they were not fooled and would refuse to deal.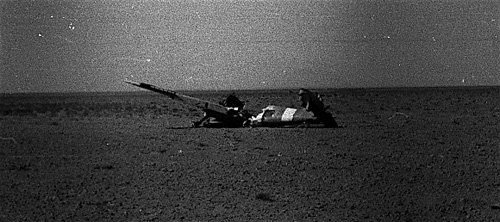 Fallen enemy war bird, burnt out ME-109 near Ben al lid.
Ships of the desert off in the distance. (Camels).
Occasionally there would be local traffic on the coastal road.