Capt. Edward H."Duke" Ellington eventually destined to become Squadron Commander.
T/Sgt. "Doc" Savage with unidentified M/Sgt.
At this stop we enjoyed a desert oasis complete with sulfur spring.
Clothes washing was high on the agenda.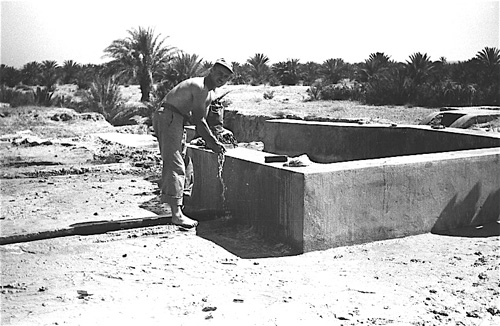 Relaxation was in order as we were en route to Malta and operations were suspended.
Eddie Silks also enjoys the sulfur spring.
We told ourselves "only soldiers and millionaires live like this."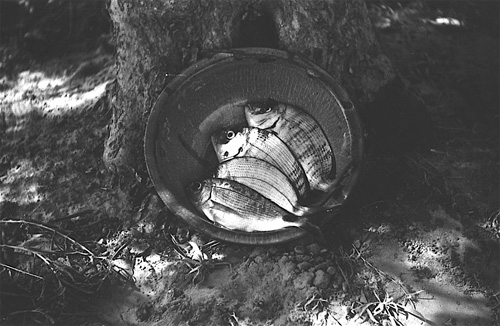 Lt. Finckener made small hand sized grenades that would explode under water and stun the fish, which would then float to the surface. These from Causeway. They sure were good.
Leaving Tripoli en route to Malta.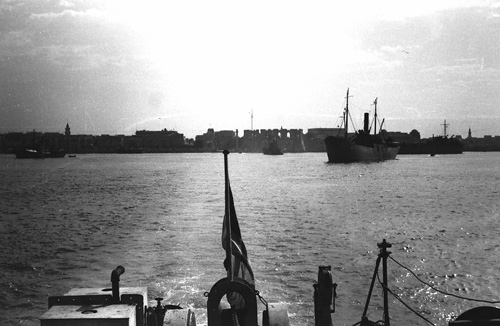 Looking aft as we left Tripoli. Our boats, an LCI or LCT were British.