500 lb. bombs were standard but the '47 could carry 1000 pounders as well.
Note arming wires front and rear.
Capt. Al Froning.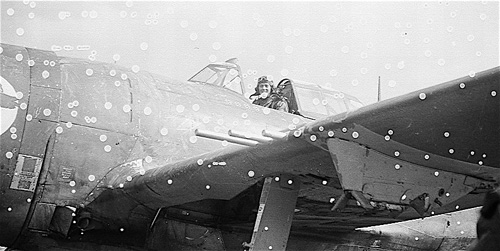 Al is all smiles.
5 enemy planes, the mark of an "Ace".
Helmet supports goggles, earphones, and oxygen mask.
Arming wires stayed with the aircraft when the bomb was released allowing the little propeller to rotate.
Al, his crew chief and assistant crew chief.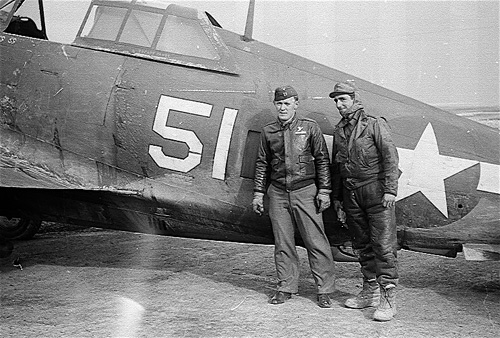 Al and his crew chief.
Object bulging from the underside of the fuselage behind Al and his crew chief is the turbo-supercharger.
Unidentified pilot.