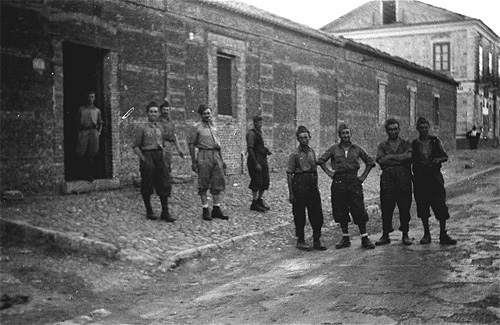 Italian troops?
Brazil all over again.
Donkeys were common.
I found this scene remarkable. Could this really be Europe?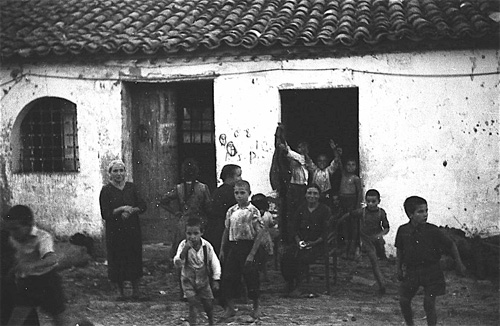 Multi bambinos.
Probably a seminary student.
Lt. Robert Sherboudy at site of crashed German bomber.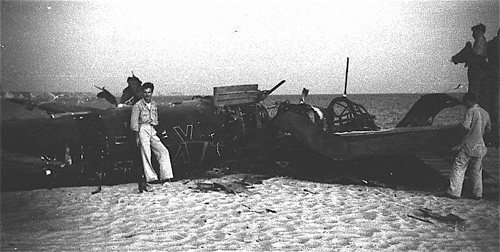 Appears to have been painted black. Probably a night mission bomber.
Condition of craft indicates a successful crash landing.
Standing by the tail of same ship.
War propaganda signs.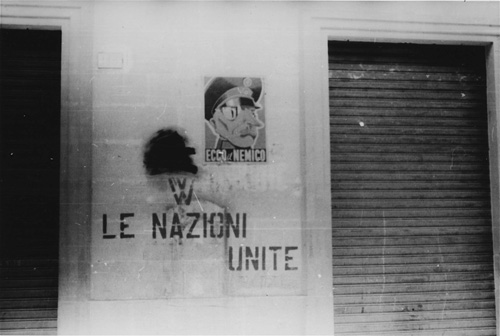 Same.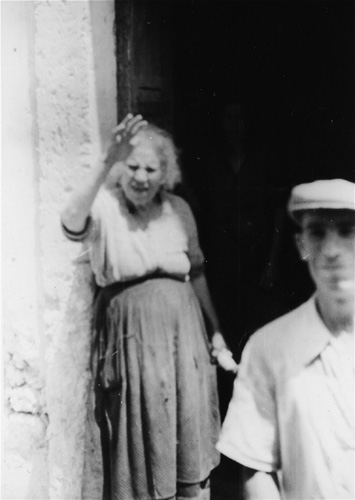 Life in the villages did not provide many frills.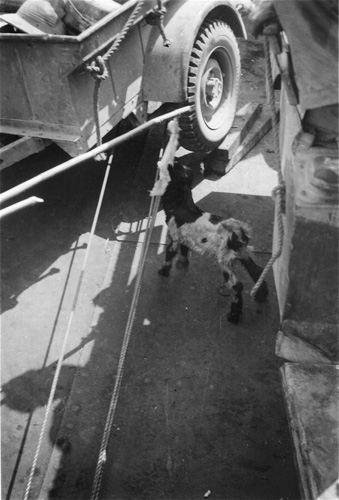 Goats, a source of milk, were not uncommon.